Fostering an Engaging and Inclusive Workplace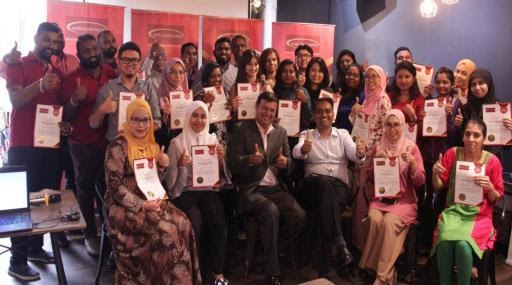 Providing job opportunities for over 300 individuals and households
Creating livelihood opportunities in rural locations
Due to the nature of our business and to cater to the needs of our migrant and B40 customers, ~70% of our branches are based in rural locations throughout Malaysia.
Merchantrade has also provided sustainable career opportunities for communities living in rural locations to work at our branches.
Our branch staff are also given the opportunity to up skill themselves with our training programs
Specialised sales training programs
Customer service training
Some have even been given the chance to be part of our Young Leaders Program.
We foster a learning culture that supports the development of our people's key capabilities. We believe that this will both help them excel in their current roles and provide a platform for meaningful, long-term careers with Merchantrade.
Implementation of specialised Sales Training (Lawrence Walter Seminar) for branch staff (2018)

Formed Young Leaders Group – identify and groom future leaders within the company (2018)

Business analysis bootcamp to train staff to identify business needs and determine relevant tech solutions (2019)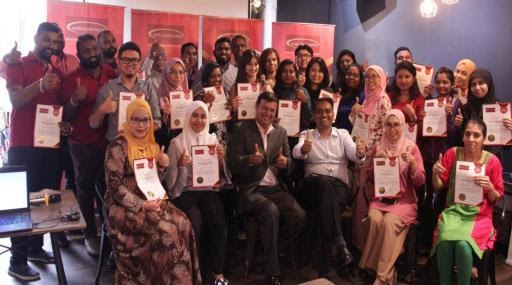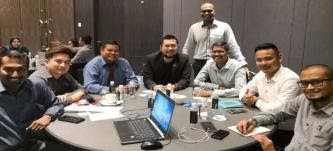 Acquiring the right talent
A commitment to recruit, hire and retain employees that best fit the organization as well as can add value.
90% of our c-level have 15+ years of experience in the banking & financial services industry

37% of our key management team consist of women

Ethnically diverse key management team
Bringing people from different departments together to collaborate and learn in more fun ways via:
Breakfast with HOD's, Group Zumba classes at the gym, Bowling tournament (2019)

Foodie session where staff have breakfast/ lunch together, food is provided. Different departments get involved to help and distribute food (2020)

Celebration of different cultures and festivals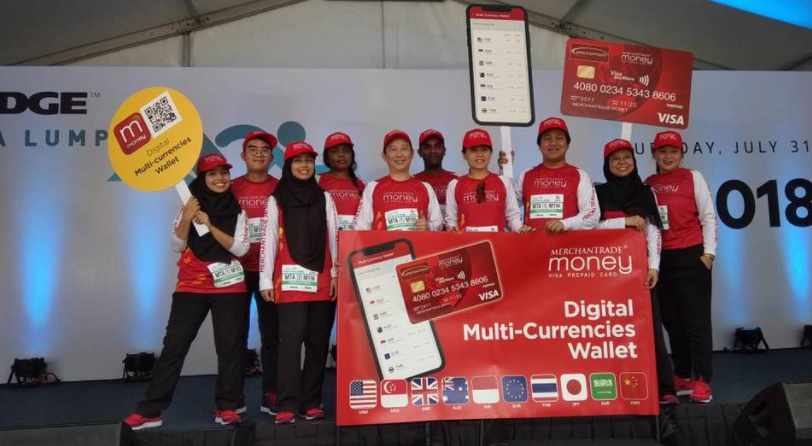 Merchantrade participating in The Edge Rat Race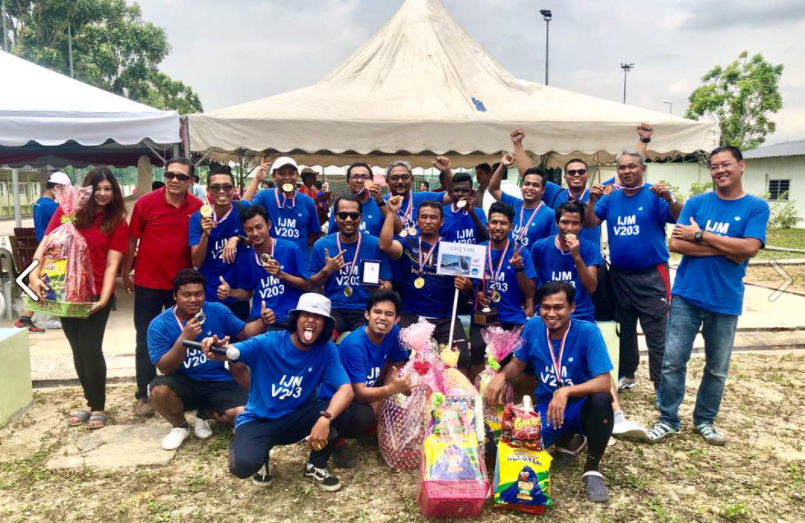 Promoting Employee Health, Safety, Wellbeing
Introduced Dental Benefit as part of outpatient claims

(2018)

Enhanced medical & insurance benefits

(2018)

Membership for Gym facilities, futsal, badminton

(2019)

Appointment of Health connect (out patient benefits) for easy, cashless payment process at all panel clinics (

2020)

Back to school subsidy – contributions to assist staffs for their respective children's education